General Biomics, Inc. and The Jackson Laboratory (JAX) announced an expansive and exclusive intellectual property licensing agreement across six areas of human health. The agreement will enable JAX to transfer hundreds of microbiome samples, as well as other materials, datasets and related know-how, accrued by researcher George Weinstock, Ph.D., formerly the director of microbial genomics and professor and Evnin Family Chair at The Jackson Laboratory for Genomic Medicine and professor of genetics and genome science at UConn Heath, to General Biomics. As part of this transaction, JAX will become a shareholder in General Biomics.
General Biomics, located in the UConn Technology Incubator in Farmington, was founded in 2020 by Dr. Weinstock and Dr. Yanjiao Zhou, an assistant professor at UConn Health researching human disease through the microbiome. General Biomics' mission is to deliver novel multi-omic solutions to human healthcare through knowledge of the human microbiome. "The microbiome is a crucial key in our understanding of human disease. General Biomics is pleased to be able to utilize the materials and data we have collected and generated over many years at The Jackson Laboratory to assess and treat a variety of conditions," said Weinstock, who will serve as executive vice president and chief scientific officer of the startup. "By obtaining these valuable materials and IP, we will be able to translate years of scientific research into therapies that could change lives for many individuals living with chronic conditions."
During his career at JAX, Dr. Weinstock investigated the human microbiome in a wide variety of contexts, including how it contributes to human conditions and diseases such as aging, asthma, the immune response, cancer, substance use disorders, metabolic syndromes, and much more. He was named Evnin Family Chair at JAX in 2015. Before joining JAX, he served as associate director of The Genome Institute at Washington University in St. Louis, where he led the NIH effort to sequence the Human Microbiome. Previously, Dr. Weinstock was co-director of the Human Genome Sequencing Center (HGSC) at Baylor College of Medicine in Houston, Texas, and professor of molecular and human genetics.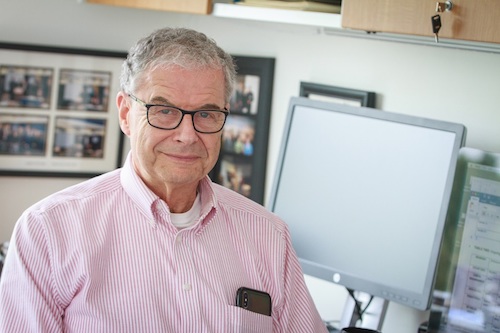 "At JAX, we take very seriously our role helping to translate research into therapeutics and providing hope to families dealing with devastating medical conditions," said Lon Cardon, Ph.D., FMedSci, JAX president and CEO. "We are pleased to collaborate with General Biomics to support its mission to use the microbiome as a key predictor of and solution to a variety of conditions and diseases as well as the biomedical research sector's growth in the State of Connecticut."
In its initial product development program, supported by samples, materials and data licensed from JAX, General Biomics will address medical disorders that affect newborns and young infants, especially premature infants who require hospitalization. Dr. Weinstock and Dr. Zhou have found considerable evidence exists that the gut microbiome plays an important role in the development of these maladies. A key component of the program will collaborate with a large childrens' hospital, the details of which will be announced in an upcoming news release from General Biomics. The intention of the program is to develop novel, patentable tests, which will greatly reduce the costs of hospitalization and dramatically reduce the mortality and morbidity in these patients. Other areas of health and disease that are contained in the agreement include: asthma, oncology, immune and inflammatory responses, aging, and health and wellness.
General Biomics received seed financing in January 2022, which has been used to begin its scientific operations and create its business strategy.  Steve Lombardi, a genomics industry leader with over forty years of experience, is the company's executive chairman and is leading its business efforts and fundraising activities.