MICRO s.r.l. is a laboratory of microbiological analysis highly specialized and focused on the most groundbreaking innovations proposed in different sectors, linking microbiology to other areas of interest.
"Beyond analysis" is not just a slogan, but it is a real new way of conceiving a laboratory: for us, the quantitative side of our job – the analysis – is always paired with real attention to people – our clients. Therefore, our team is not only able to deliver highly precise results on Test Reports, but is also proactive in its relation to customers, always able to propose alternative solutions and careful advice. This aspect of our approach allows us to provide continuous and complete assistance in order to support our clients' projects and always meet their expectations.
"Beyond analysis" is therefore the spirit that guides most of the choices of this company: our customers are key to our activity.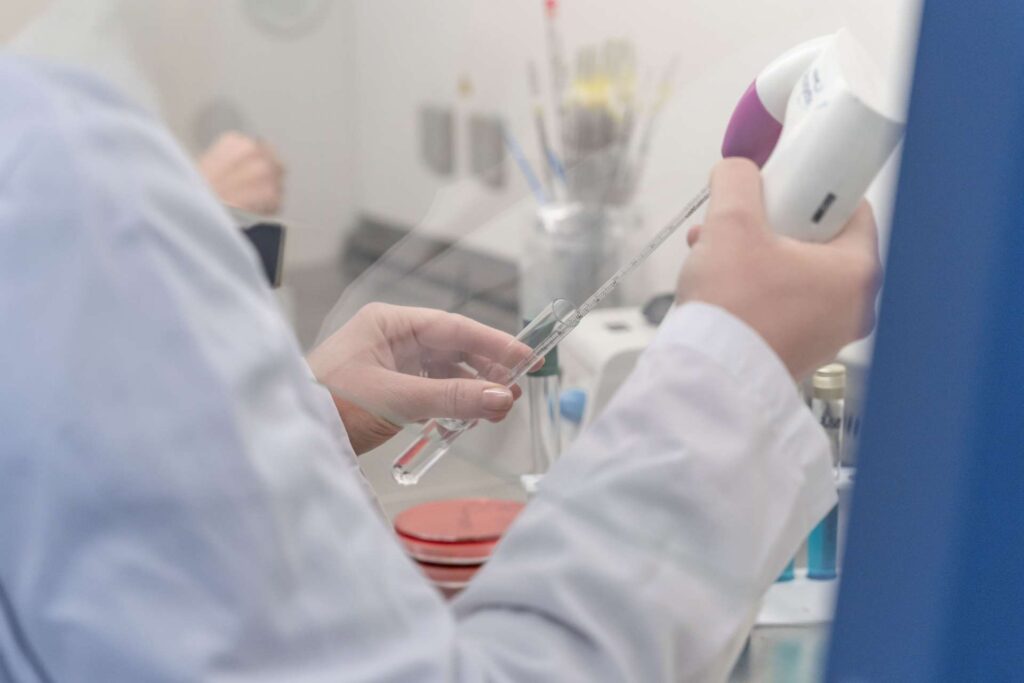 MICRO's first priority is customer satisfaction, assuring a serious and transparent service, expertise, flexibility, confidentiality and on-time responses.
Our 360 degrees approach grants assistance by selecting and choosing the best and most pertinent methods of analysis as well as during the interpretation of the results obtained. Thus, customers are involved at each step of the workflow, while benefiting from a customized and dedicated consultancy. 
MICRO deeply cares about the environment and does its best to be part of the change. Since 2019 we eliminated any disposable plastic objects in our lab, replacing them with washable and reusable tools.
MICRO is always updated on the latest market trends and new technologies applied to microbiology, thanks to the large network consolidated by establishing strong relationships and partnerships with Universities and top players of the academic scientific world.
But not only: MICRO is always very attentive to all innovations in diverse sectors. For instance, we have started to introduce AI in specific laboratory activities with the aim of both improving and speeding up some services offered to customers.
#beyondanalysis
#peopleandresearch
#innovation
Content sponsored by